Please Increase Timer for Players Joining a Fortress at the Last Second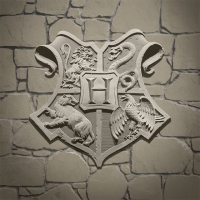 SeaChle
Posts: 7
✭✭
I couldn't find a previous request for this, but perhaps I missed something...
A few times now, I've inadvertently joined a Knight Bus fortress at the VERY last second. I mean: pick runestone —> see flash of waiting area —> drop into battle.
It doesn't allow us time to check the team composition and decide if we want to join. I don't mind occasionally joining an off-balance team or going into Dark V as a team of two (happened last night), but I want to have the ability to choose when I do so.
For example, if someone joins the waiting area with fewer than 10 seconds on the clock, it'd be nice to bump the clock by 10 seconds to allow the newcomer (and those waiting!) to make a final go/no-go choice (times listed are just examples, I'm sure there are many arguments for different amounts).
Another option would be to show the current waiting area countdown next each chamber out in the Knight Bus lobby where all of the chambers are listed so we can decide if we want to hurry to get in or wait out the clock.
Reply