Professors, Magical Devices & Forest Chamber V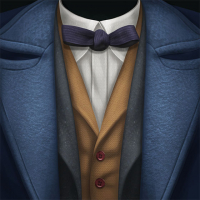 ZookiTabooki
Posts: 637
✭✭✭✭✭
The following is written for Professors who have mastered their first lesson plan and reached Grade 15. Although I have professors in mind, the strategies listed below are absolutely relevant to all wizards of any level. Simply make adjustments for your current skill set and profession.
I have been farming Tower Chambers in an effort to earn spell books for my Magizoo. Once the three joke frames are golden, the challenge XP starts to pile up fast. Eventually, you'll start pondering Magical Devices I & II and how to effectively farm Forest Chamber V. I chose this specific chamber because we have access to all 8 magical devices compared to 6/8 at Forest Chamber IV. The primary issue is potions. Minimizing use of potions is crucial if you want to farm these higher chambers and the current limits with a pair of Cauldrons makes it important to be meticulous when managing potion supply.
The Clock is your Friend
Before I get into potions and foes, I want to share an important strategy. The clock has as important a role at keeping potion use to a minimum as anything else. At FC5, you have 9 minutes with an average of 6-7 foes. If you are clearing the room with more than two minutes left on the clock, you're not using your potions effectively and this will cost you over the span of multiple chamber battles. I generally aim for 45-90 seconds remaining on the clock when I finish clearing the room. The one caveat to this strategy is energy. Because you are minimizing your use of potions, you'll burn more energy. The question here is, what would you rather burn more of; potions or energy?
Potions
Until I took potion management seriously, I never realized the invaluable usefulness of the Exstimulo Potion. Not the strong or potent version, which I have used regularly since the game launched last year. I mean the regular exstimulo potion. I considered it a waste of ingredients for a seemingly small effect. I have since learned better as using one keeps me from having to waste better potions when they aren't necessary.
The following is a list of the most common foes you will encounter in Forest Chamber V (as of this writing) as well as the potion I recommend using:
Pixies - no potions, even for the fierce. Use a regular exstimulo if you must, maybe you're pushing the clock. Warning! The fierce pixie will hit you hard without your protection charm active.
Wherewolves - reg. exstimulo for Imposing, strong for everything else, including elite.
Acromantula - takes more damage faster than Erklings, strong exstimulo is fine until you get a Dangerous or worse. Then you can up it to a Potent.
Erklings - Dodge king of all foes for Professors. This foe has a better tank than acromantula, strong exstimulo is fine with time and energy, dangerous and above deserve a Potent.
Deatheaters - weaker than Dark Wizards, strong exstimulo is good enough unless they are Dangerous or above. Potent for those.
Dark Wizards - Imposing gets a strong exstimulo, everything above a potent.
Note: I am averaging 1-2 potent, 4-6 strong and a maybe a regular exstimulo per chamber.
Final Tips
Dark Wizards and Werewolves are the heavy hitters of the bunch for professors. Strongly recommend you cast protection charm on yourself prior to engaging this chamber. This will buff your tank beyond most worries. Of the 10 Forest V chambers I cleared today, I only used 3 healing potions and as many regular exstimulos.
Knowing what potions to use on who and when, will help you decide the order by which you engage your foes. I always cast protection charm on myself first and wait for the second foe to spawn before deciding which way to go. I am always working to gain enough 'returned' focus to keep using DHex on all my foes. Even if this means engaging my first without DHex because I used up my initial focus with the protection charm. Notice how I avoid using invigorating potions or the proficiency charm. I actually ran into a situation where I could have benefited from a regular invigorating potion; I needed just one more focus. Gonna start making those again.
All the potions I had relegated to the back seat (reg. exstimulo, reg. invigorating, baruffio, etc.) are all now back in play, now that I know what I'm doing. lol
Enhancements
At this point, enhancements haven't really come into play. I like 30 minute sessions. If I choose I can do 3-4 battles in half an hour; if I push it. Usually though (especially during a brilliant event) I will bust out a baruffio and a TTD, clear the field (map) and jump into a battle. When I am done I return to the map and clear the field again, then jump back into another battle. I don't get as many battles, yet I gain some nice XP from the map, portkeys and battles combined during my 30 min. session. I made around 10k XP during my last session. Doesn't seem like much when you need 500k to level up, but the fragments! Mama Mia!
Note: Using a Baruffio and TTD combined with protection charm will activate more enhancements making these battles even easier, but not necessary for Forest Chamber V.
My current progress:
Edit: With the above strategy, wait until you get a critical cast! You'll never enjoy it so much. 😀
Happy Pottering!
Reply