Still can't play: Restart error, stalling progress bar, kicked out of encounters, freezing . . .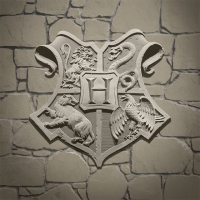 FairlaineC
Posts: 6
✭✭
It's been over a month now, and every fix I've seen here hasn't worked.
I really miss playing the game and could really use some assistance in getting back in! Please: someone, anyone!
Galaxy 8 running Android 9. There was a software update about a week or two before this all started, but the game was running fine until one day it wasn't. Here's what's going on:
"An error has occurred with the wireless network. RESTART." most of the time upon opening the game. In the past, turning the phone off and on would work to get me back in, but even that doesn't help much anymore.
If I am able to get in, about 80% of the time, the progress bar would stall before opening the game. If I close and reopen it, I'd get the Restart error.
If I am able to get all the way in to the map, the game would freeze if I accessed any of the elements of my suitcase menu, and entering an encounter I'd get kicked back to the map.
Download all assets would go partway through, then stop with a connection lost message.
All of this points to a connectivity issue, but it has all occurred on strong wi-fi at two locations, as well as strong 4G and 5G signals.
I have uninstalled and reinstalled multiple times, but there is no change to the behavior.
I tried installing on my husband's phone (Galaxy S5), but when I'd sign in (using Facebook), it would just go back to the sign in screen, and I don't have a third device to try it on.
I would try creating a new account, but now I can't get in long enough to do so.
Reply
Tagged: