The Quidditch Cup Brilliant Event Part 2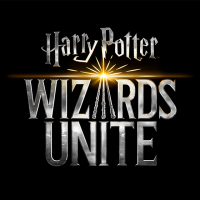 hpwulola
Posts: 761
Moderator ›
admin
Hey everyone! We have details of The Quidditch Cup Brilliant Event Part 2 to share!
Reminder: The Event starts Tuesday, May 19th at 11am PT
There will be six new Foundables. Here is where you can find them:
Brilliant Encounters: Brilliant Quidditch Fan Luna Lovegood and Brilliant Bludger
Quest Rewards: Gryffindor Beater and Slytherin Chaser
Wizarding Challenge using Brilliant Runestone: Quidditch Fan McGonagall
Portkey Rewards: Quidditch Score-Keeper
Start clearing your Portkey vault to pick up Brilliant Portmanteaus, which will be 1.5KM. As a reminder, Part 1 Portkeys will give you part 1 rewards anytime you open them, even if you wait to open them during Part 2.
There will be a Bonus Assignments that follow the main tasks, best of luck! Remember to pick up your complimentary store pack from Diagon Alley 🎁
Please note: To enable as many players around the world as possible to participate safely, this event has been adjusted to facilitate playing from home. Please remember to adhere to local rules and regulations, and be respectful of others and your surroundings.
Reply
Tagged: