Regarding the 2.13 Update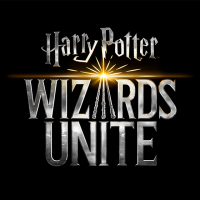 hpwulola
Posts: 876
Moderator ›
admin
Hi everyone, thank you for your patience with the 2.13 Update. We know that there are a lot of questions and we wanted to provide a brief overview of the update, issues we saw, and timeline for next steps.
Update 2.13 included two big features: Repeat Sticker Collection and an update to Fragment Counts. We intended for this update to redistribute players' current Registry collections and allow them to place Images or Prestige wherever possible, as well as carry over Fragments to the updated page after Prestige.
While releasing the update and standardizing Fragment counts, players reported that Fragments didn't carry over after the page was Prestiged. Instead, Fragment counts reset to zero. This wasn't the intended behavior with this change, but we believed updating to 2.13 would reconcile the issue. Messaging was sent out to prevent more players from placing Stickers or Prestiging Registry Pages before downloading Update 2.13. However, we acknowledge that there are a number of players who were impacted by this issue before we sent out this advice.
Update 2.13 became available in the app stores around 1 PM PDT, and it resolved the issue players saw earlier after Prestiging a Registry Page. Unfortunately, we received reports of a different issue with Update 2.13 where a Foundable's Fragment count restarted at 0 following the placement of its Image in the Registry. This behavior was different than what we intended so we released a fix that took effect at 10 PM PDT, which would prevent the issue from affecting Images that are placed in the future. We recognize that there are players who could have placed Images and experienced this issue before the fix went live.
We will continue to evaluate the issues with the 2.13 release in more depth. In the coming week, we'll be defining our next steps including a resolution to players who were impacted by these issues.
Thank you all for your patience as we worked through this release. Your feedback was very helpful and allowed us to troubleshoot these live issues. Currently, these are the other Known Issues we are tackling:
Repeat Image appearing on Brilliant Foundables gained from task completion on Event Registry pages. This should only appear on Brilliant Foundables found from Traces, Portkeys, and Fortresses.
Repeat Image feature appearing on Mysteries pages
Knight Bus button is missing or unresponsive
Delay when entering a Chamber Lobby in Wizarding Challenges
Reply
Post edited by hpwulola on
Tagged: