Remove the green star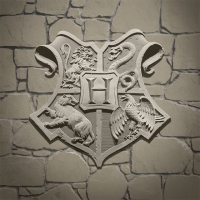 SILXW
Posts: 6
✭✭
Why can we 'place' an image, after the page is highest prestige level?
I don't like the new 'placed' thing.
When a page is gold and completed, it should NOT be possible to 'place' more fragments/images.
I completed the Brilliant event and after I placed the Nimbus 2000, I had to start over, it's annoying, because it goes back to 0/15.
I like when it's completed and it says 15/15.
It should remove the green star, after a page is gold or fully completed!
If I do the 'place' thing, on some of the old Brilliant event fragments, it would go back to zero and I can't collect the old Brilliant event fragments. That is frustrating!
It makes more sense to remove it and for people with OCD, it's annoying to see this 0/15.
The green star should disappear under the image, after fully complete page.
It's just more annoying stuff on the screen and makes it less clean, with both green star and numbers.
I wish the green star and number would disappear, like under the baby niffler, I edited.
Like a completed page in a sticker book, I makes a more clean look.
Reply