Nature and Nifflers Event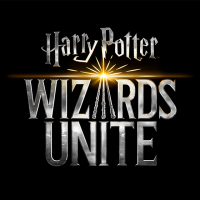 hpwulola
Posts: 946
Moderator ›
admin
Keep your eyes peeled for signs of a new Oddity-like combat encounter, the Poacher! This dastardly villain is targeting Magizoology Foundables and your help is needed to save our furry friends.
Please note: To enable as many players around the world as possible to participate safely, this event has been adjusted to facilitate playing from home. Please remember to adhere to local rules and regulations, and be respectful of others and your surroundings.
From April 28 at 11:00 a.m. – April 30 at 11:00 a.m. PT keep an eye out for the following:
A new Oddity-like combat encounter, the Poacher, will appear on the Map. Defeating the Poacher will reveal Magizoology Traces including Nifflers, Mooncalves, Billywigs, Young Graphorns, Baby Nifflers, Occamy Eggs, Unicorns and Newt Scamander.
Successfully returning a Trace revealed by the Poacher will result in additional rewards such as a rare Potion Ingredient, Tonic for Trace Detection, Gold, or a Silver Key.
Tonic for Trace Detection will increase the chance of encountering the Poacher as well as Newt Scamander.
Special 1 km Portmanteaus will appear on the Map containing Thunderbird or Occamy Fragments.
A Special Assignment with rewards including Spellbooks, Silver Keys and Gold.
The Poacher is exclusive to this event so there is not a Foundable for him in the registry. Every time you defeat him, you will be rewarded with a Doxy fragment and a Magizoology trace that appears on the Map.
Reply
Post edited by hpwulola on
Tagged: