NO Fortresses Are Giving Me Gifts After Battles.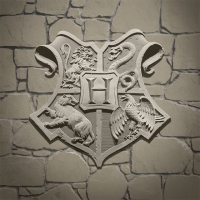 BeerTrishDaDish
Posts: 6
✭✭
edited April 24
in Report a Bug
#1
latest comment 24 April, 2020, 06:27 pm.
Note: I originally notified Niantic about this issue back on Jan. 31, 2020. Niantic did NOTHING to help resolve the problem except for to have a Moderator comment in here to tell me that I must have had 30 gifts in my possession already. I replied back that I did not, but the Moderator did not follow up on my problem after I explained that it wasn't a gift limit issue.
I'm now not getting any Runestone gifts after winning fortress battles in ANY type of fortress, whether it be a Regular, Sponsored, or the new Knight Bus fortress.
I've rebooted, deleted and re-downloaded the software, to no avail.
Making me write all of this information up and share it to a "Forum" is a bunch of malarkey if no one from the company is going to ever follow up.😡
I am on an iPhone 11, iOS 13.3.1. I only have 7/30 gifts (see pic) in queue. NONE of them are Runestone gifts, because guess what? I cannot receive Runestone gifts from fortresses! At all! Believe me, I keep trying.
So: Will Niantic now take me seriously? Or will they continue to ignore me and blame me for this problem, now that three more months have elapsed since I first reported this problem to them in this "Forum"...and my problem has only WORSENED with the passage of time????
Reply
Post edited by HPWUrobert on