Game Update: 2.12.0 Release Notes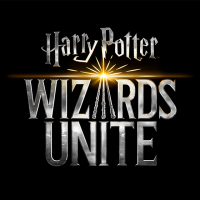 hpwulola
Posts: 801
Moderator ›
admin
edited April 15
in Announcements
#1
latest comment 24 April, 2020, 10:06 pm.
Hi everyone! We have exciting new updates to Harry Potter: Wizards Unite.
New Features/Updates

Portkeys:
Increased Spell Energy and Wizarding XP in 5km and 10km Portkey rewards
Portkeys acquired after the update will have their distance requirement decreased by half until further notice.
General:
Players with iOS devices will now be able to sign into Harry Potter: Wizards Unite with their Apple ID. Visit Settings to link your Apple ID to an existing account.
Logging into Harry Potter: Wizards Unite will now display your login provider, along with your Code Name and email address.
Improved the layout of the Settings menu to better display the email addresses that are linked to Harry Potter: Wizards Unite
Improved the initial startup screen design: Players will now see a clock at the bottom left corner of their screen that indicates loading progress
Players can now disable push notifications for Portkeys and Gifts received in the Settings menu
Landmarks will be disabled on the Map until further notice.
Bug Fixes:
Potions:
Fixed an issue with players unable to collect a Potion from Potion Brewing when their device transitioned to mobile data from Wifi
Wizarding Challenges:
Fixed an issue with the text in the Chambers reward popup: "Earn one-time rewards for your first victory in each chamber." Players get one-time rewards when they unlock the next highest Chamber.
General:
Samsung Devices Only: Fixed an issue causing an "Unable to Load Link" pop up to appear after launching the game
Reply
Tagged: