April Community Day Details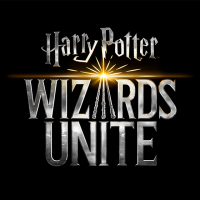 hpwulola
Posts: 946
Moderator ›
admin
April Community Day: Play At Home Edition is all day Saturday, April 18 from 12:01 a.m.–11:59 p.m. local time. Put your Magizoology skills to the test and help return the Murtlap and other Magizoology Foundables.
Please note: To enable as many players around the world as possible to participate safely, this event has been adjusted to facilitate playing from home. Please remember to adhere to local rules and regulations, and be respectful of others and your surroundings.
This Community Day you can look forward to the following:
A Special Assignment with rewards including Spellbooks, Potion Ingredients, Gold and Murtlap Fragments
Increased sightings of Foundables from the Central Park Registry page, including the Erumpent, Mountain Troll, Demiguise, Branch of Bowtruckles and Pickett
Special 1 km Portmanteau containing Murtlap Fragments
Hope you all enjoy! What Central Park Foundable are we looking forward to seeing the most? I know for me, it's Pickett!!
Reply
Tagged: