The Burrow Besieged Brilliant Event Part 1 Details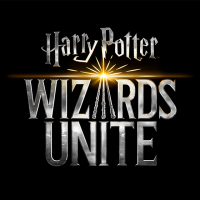 hpwulola
Posts: 946
Moderator ›
admin
Hey everyone! We have details of The Burrow Besieged Part 1 Brilliant Event to share!
There will be six new Foundables on the Ron's Bedroom Registry Page.
Here is where you can find them:
Brilliant Encounters: Brilliant Decoy Detonators and Brilliant Ron
Quest Rewards: Martin Miggs the Mad Muggle Comic Book and 'Weasley Is Our King' banner
Bonus Quest Rewards: Pigwidgeon
Portkey Rewards: Wizard Chess Set
Start clearing your Portkey vault to pick up Brilliant Portmanteaus, which will be 1.5KM. As a reminder, Part 1 Portkeys will give you part 1 rewards anytime you open them, even if you wait to open them during Part 2.
There will be a Bonus Assignments that follow the main tasks and this time, the Bonus Assignments will reward you with a Brilliant page foundable, best of luck! Remember to pick up your complimentary store pack from Diagon Alley 🎁
Please note: To enable as many players around the world as possible to participate safely, this event has been adjusted to facilitate playing from home. Please remember to adhere to local rules and regulations, and be respectful of others and your surroundings.
Reply
Tagged: