Manage some Mischief with the Marauders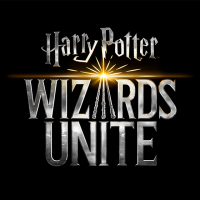 hpwulola
Posts: 795
Moderator ›
admin
Those infamous purveyors of aids to magical mischief-makers are up to their old tricks and you'll need all your wiles to stay one step ahead to beat them at their own game. Grab your Marauder's Map and get ready to manage your mischief!
Please note: To enable as many players around the world as possible to participate, this event has been adjusted to help facilitate playing from home. Please remember to adhere to local rules and regulations, and be respectful of your surroundings and of others nearby.
From March 31 at 12:01 a.m. - April 1 at 11:59 p.m. local time, keep an eye out for:
Special Assignments with various rewards, including new Traces of Young James Potter, Young Sirius Black, Young Remus Lupin, and Young Peter Pettigrew.
As you progress through Special Assignments, you'll encounter temporary changes to the Map. Traces revealed by Tonic for Trace Detection Potions will also change based on which Special Assignments you've completed.
A free store bundle will be available in the Diagon Alley shop featuring Spell Energy and Ingredients to brew Tonic for Trace Detection Potions.
Enjoy!
Reply
Tagged: