Dine at Inns Three Times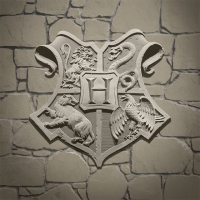 HarryMarco
Posts: 1
✭✭
I just wanted to share what I sent to in-game support.
Hi!
I am officially dead in the water with regards to this Brilliant Event.
I really appreciate the various changes that have been made to game play as well as event tasks. But that just makes the decision to keep the "Dine at three inns" task boggle my mind!
All over the world, people are being told to stay home and stay away from others. Changes are made so that not being able to leave home does not mean that you can't play.... you can't complete all of the daily tasks, sure.... but I'm okay with that, I can pick those up when things return to the new normal. However since the event is a limited time the tasks need to be completed, many people are not going to get past the second part, and not be able to complete their registry page.
So what was the point of switching from requiring players to complete fortress challenges only to block them with dining at inns?
Personally, I live in Los Angeles, and we are officially ordered to stay at home, with exceptions for essential activities, for which the definition is fairly broad, and does include going outdoors for exercise such as walks.
There is in fact a whole cluster of inns about three blocks from me, (and a fortress, and three or four greenhouses and another fortress in a row, each a block apart in the other direction, I have complaints about how stuff is distributed but that's for another time) I could walk to these inns, but they're all in front of a liquor store, even in normal times, it's very much a keep your eyes open and stay alert sort of a neighborhood, not a bury your face in your phone one.
As if all that wasn't enough, my family and I are all mildly symptomatic , as well as having had contact with a confirmed case; so we are staying in and avoiding contact with others as much as possible. If I do have COVID-19, which it is likely I do, though, thankfully a mild case, if I go out around people, it could **** someone, and I don't want that in my account, do you?
Please consider doing something to change the current event tasks, as I am sure not all of the players are going to be as conscientious as I am trying to be.
Thank you!!
Reply