Circus Calamitous Part 2 Details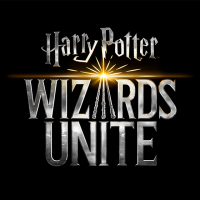 hpwulola
Posts: 561
Moderator ›
admin
Hey everyone! We have details of the Circus Calamitous Part 2 Event to share!
There will be six new Foundables on the Circus Arcanus Backstage Registry Page.
Here is where you can find them:
Brilliant Encounters: Brilliant Nagini and Brilliant Kappa
Wizarding Challenges with Brilliant Runestones: Candy Floss Stand

🍭

Quest Rewards: Firedrakes and Clown
Portkey Rewards: Oni Poster
Start clearing your Portkey vault to pick up Brilliant Portmanteaus, which will be 1.5KM. As a reminder, Part 1 Portkeys will give you part 1 rewards anytime you open them, even if you wait to open them during Part 2.
There will be a Bonus Assignments that follow the main tasks, best of luck! Remember to pick up your complimentary store pack from Diagon Alley 🎁
Players: Please remember to adhere to local rules and regulations, and be respectful of your surroundings and of others nearby.
Reply
Tagged: