Gameplay Updates (updated on 3/17)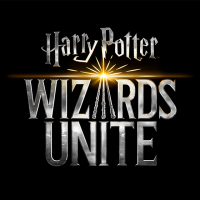 hpwulola
Posts: 561
Moderator ›
admin
edited March 17
in Announcements
#1
latest comment 31 March, 2020, 12:42 am.
Hi everyone,
3/12/20 Updates
We'll be making the following changes to Harry Potter: Wizards Unite, effective starting now until further notice:
Tonic for Trace Detection will reveal Traces more frequently
Tonic for Trace Detection will have Master Notes effectiveness increased from 15% to 50%
Ingredients will appear on the Map more frequently, especially those needed for Tonic for Trace Detection
Traces will appear on the Map more frequently
Spell Energy will appear on the Map
A free store bundle will be available in the Diagon Alley shop featuring 4 Tonics for Trace Detection
The amount of Gifts that can be opened each day will be increased from 10 to 20
3/17/20 Updates
To help with indoor gameplay, Spell Energy Gifts collected after 3/17 at 3pm PDT will now include increased amounts of Spell Energy

⚡️

We are still working on the 1/2 Distance Portkey update. We are going to hold this until we are able to release it without issues. The current eta is later this month, we will keep you updated. Thank you for understanding!
Please stay tuned on this thread for future updates. Thank you everyone!
Reply
Post edited by HPWUrobert on
Tagged: