Game Update: 2.10.0 Release Notes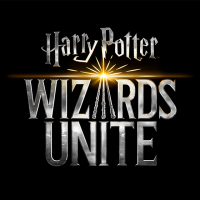 hpwulola
Posts: 1,030
Moderator ›
admin
Hey everyone! Version 2.10.10 is being rolled out. Here's what you can expect:
New Features/Updates:
Wizarding Challenges:
Improved Chamber Selection Experience: Now you can preview potential Fortress rewards based on your Chamber and Runestone selection.
Daily Login:
Refreshed the mystery Daily Login Rewards! Make sure to log into the game daily to see the new rewards

🎁
General:
Bug fixes and performance improvements.
Bug Fixes:
Gifting:
Fixed an issue where Friend's Wizarding Level did not appear in their Friends List entry.
Fixed an issue with badging (red dot) not appearing on the Gifting icon when a Gift is received.
Wizarding Challenges:
Enabled the Lobby Start button for entering a Wizarding Challenge/
Aurors Only: Fixed an issue with defeating a Foe in a Wizarding Challenge with Bat-Bogey Hex not counting towards Wizarding Challenge Achievements.
Fixed an issue where players could consume Health Potions and Invigoration Draughts even though Health and Focus were maxed.
Reply
Tagged: