Progress too slow - not paying any more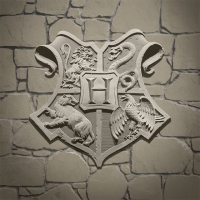 ZaansGroen
Posts: 28
✭✭
I am playing WU from the start; only missed the daily two times. Invested around 80€ to start with a bit more storage space and bought a lot of keys as I wanted to keep up with all the specials and not always had the time to walk all the keys...
Just stating this to show that i am the target group for this game: Paying and playing daily...
And I am fed up with the way the game is progressing; or as i see it "is NOT progressing"; the Special Assignments were great, but they boosted the need to walk, making it impossible to get the special assignments without paying (or walking more than 20 km per week)
To me, this is a total rip-off. And i am quite cross about that. As a paying customer, i feel tricked into this and decided that i will not pay any more and will stop playing the game if this keeps up.
My complaint is that progress on the registry is way too slow (Playing daily only gave me 2 registry that i can turn gold the coming months) and is very frustrating to fill (like Knockturn alley, where i am waiting half a year and still only got 2 of the 11 Swooping Evil) .
The Special Assignments are nice, but are increasingly difficult to do (walking wise, see above)
I see the positive development to get old stuff back (like the dragons and eggs recently), but it is too slow to make a difference
Finally, the dawdle draught has been improved, but there is still very much frustation for me when I finally see a rare and it dissolves... In fact, it makes rare uncatchable lots of times. This is so contradictionary to the statement every 5 levels that it will become easier...
Don't misunderstand me, I love the game! But i am not paying anymore, just to see my money disappaer in even more keys or walking 50km /week...
Please, let's make a statement against this and force niantic to keep the game alive and doable!
Reply