Getting those rare ingredients ...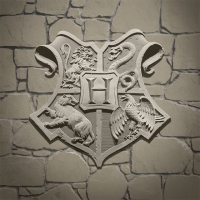 Keybounce
Posts: 462
✭✭✭
So now that I'm a little more familiar with the game, and keeping my potion kettle constantly busy (or trying to), I have these questions on ingredients. Namely, where do you get some of these seemingly rare ingredients?
(NB: I know that some people have tons of these "rares" saved up from the past. I'm talking about the current drop rates as seen by new players who don't have the history of saving up.)
Plain Exstomulo, and healing, don't seem to have any "rare" ingredient. I can find all of them on the map easily enough.
Strong ... the Abraxan hair varies from dry to plentiful, but over two days of play I can find enough of it. So it becomes just a matter of stockpiling it enough to gather the other things over some playtime.
Invigoration: I play solo. I have no use for this. Naturally, all the ingredients are common and displace the other more useful ingredients :-).
Strong Invigoration: Sneezewort seeds are common enough; the plant itself I see at least once a day.
Now we get into the potions that are seriously wanted, and ... less available.
Brain Elixir: Leaping Toadstool is almost impossible to find. The seeds are reasonable enough, but learning how to harvest them, and how the greenhouse works .... PAIN. There is no greenhouse tutorial, and this is the first ingredient that really needs to be grown. However, after enough trial and error, I now have 19 of them after growing 2 9x in the greenhouse, and only gathering 14 instead of 18. So ... still something to learn here?
Dragon Claw: ** OMG WHY ?!? ***. I have not come across any of this except as rewards from activities, never on the map. Where/how do you get these? And should I really be surprised that there is a big "Pay 20 coins" button?
Trace Detection: Erumphent horns seemed hard to find for a while, but I actually have 4 of them right now. Bane berries, however ... you need *6* of them, and they are rare enough to find, and even rarer to find seeds for them (only found them in seed form once, did a 9x planting today, will harvest tomorrow). So where do you get them?
Potent: Oh Come On! I am rescuing unicorns now, and they never drop any hair. Seriously? Why can't I at least get unicorn hair when returning unicorns? I can understand it being too rare to find at random on the map, but where are we supposed to get this? 30 coins.
Dwadle Draught: Crab Shells. Please tell me, if you live by the coast, do they at least show up there? Is there any way for those of us in the middle of a dry area to find these? ARGH. 6 coins isn't that bad, I suppose.
Wit Sharpening: These ingredients are far too common. Although, I did just turn level 15, and have finally gotten far enough in the fortresses to run into elites. So far I can handle them just fine without this potion, so all of these ingredients are still classified as "common trash junk that fills inventory space".
EDIT: Ok, so, I had thought the invigoration potions were about waking a teammate up after they had been knocked out -- useless in single player, saving the 30 second recovery in team play. Turns out that's not what they do at all -- they grant focus points for tactical spells. So, I need to rethink them as "not junk", and pay attention to their ingredients. Sorry.
Reply
Post edited by Keybounce on