Game Update: 2.9.0 Release Notes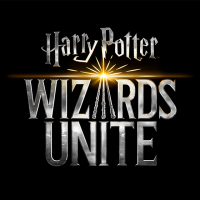 hpwulola
Posts: 971
Moderator ›
admin
New Features/Updates:
Adventure Sync
Coming soon: Adventure Sync in Harry Potter: Wizards Unite! When you choose to enable this feature, your distance walked will now be recorded for Portkey Portmanteaus, even if the app is not open.
Friends & Gifting
You can now sort your friends alphabetically in ascending/descending order or sort friends that have sent you an unopened Gift.
Portkeys
Updated Portkey rewards to include possible Spell Energy rewards when tapping Wrackspurts.
Refreshed Foundable Fragments which are available as possible rewards.
New Portkey icons will help you sort through your unlocked Portkeys! 2km Portkeys are displayed as a Boot, 5km Portkeys as a Tea Kettle, and 10km Portkeys as a Deflated Ball.
Portmanteau Vault
Coming Soon: 2 Additional Portmanteau slots will be added to your vault, bringing the total amount of Portmanteaus you can pick up to 10 (These will not be available to fill until all players are on this latest app version.)
Bug Fixes:
Potions
Fixed an issue with some players receiving an error when they attempted to collect a brewed Potion
Wizarding Challenges
Fixed an issue with some players receiving an error message when attempting to enter a Wizarding Challenge
Fixed an issue with the number of players at a Chamber not updating immediately when other players join the same Chamber
Reply
Tagged: