Adventure Further with New Adventure Sync Feature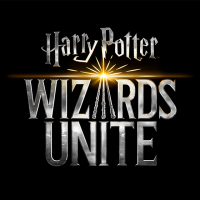 hpwulola
Posts: 971
Moderator ›
admin
edited January 27
in Announcements
#1
latest comment 12 February, 2020, 10:50 pm.
Witches and wizards,
Adventure Sync is coming to Harry Potter: Wizards Unite soon and will make your daily adventures even more rewarding! While you're out during your morning commute, taking a stroll around town, or on an evening jog, Adventure Sync will connect with Apple Health or Google Fit to record your walking distance even while Harry Potter: Wizards Unite isn't running. Once enabled in the Settings menu, your walking distance will be tallied in the background and applied toward your Portkey Portmanteaus. Adventure Sync is completely optional and can be turned on or off at any time in the game settings.
Alongside the release of Adventure Sync, we'll also be making some updates to Portkeys and the rewards collected from them. You'll first notice that you will be able to hold two additional Portmanteaus in your inventory, now for a total of 10. As you unlock Portmanteaus, there will also be new artwork to visually differentiate between the different types–2 km Portmanteaus will reveal a Boot, 5 km a Kettle, and 10 km a Deflated Ball. You may also notice that some Portkey environments, such as Umbridge's Office, that were previously available during Brilliant Events, will be appearing again. In addition, tapping Wrackspurts within any Portkey will now also have a chance to reward players with Spell Energy. Players may also discover additional Foundable fragments which weren't previously able to be collected from Portkeys.
We hope you all are excited for this new feature! We can't wait to see how many Portkey Portmanteaus you open 🙂
Reply
Tagged: