Darkest of Times Brilliant Event Details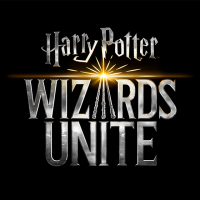 hpwulola
Posts: 875
Moderator ›
admin
Hey everyone! We have details about the Darkest of Times Brilliant Event Part 1 to share.
There will be six new Foundables on the Great Hall Registry Page.
Here is where you can find them:
Brilliant Encounters: Brilliant Dumbledore and Brilliant Fawkes
Wizarding Challenges with Brilliant Runestones: Professor Burbage
Quest Rewards: Glass Jug of Pumpkin Juice and Post Owl
Portkey Rewards: Professor Trewlaney
As a special bonus, Barrufio's Brain Elixirs will last for 1 hour during this Brilliant Week!
Start clearing your Portkey vault to pick up Brilliant 3km Portmanteaus. These Portkeys will have a new environment, let's see who the first person is to unlock one and reveal it!
There will be a Bonus Assignments that follow the main tasks, best of luck! Remember to pick up your complimentary store pack from Diagon Alley 🎁
Reply
Post edited by hpwulola on
Tagged: