Community Updates: New Bug Reporting Section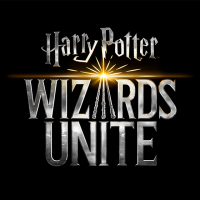 hpwulola
Posts: 875
Moderator ›
admin
Hi everyone 😁 We have a couple of announcements regarding the Community!
We are revamping the Bug Reporting section. The current 'Report a Bug' and 'Known Issues' sections will be combined. In this new section, players can submit detailed bug reports, comment and add to others reports, or upvote reports to indicate they are experiencing the same thing. Moderators will respond to these reports by changing their status. Statuses can be:
Open: New - Default status for all bug reports.
Open: Investigating - Moderators have escalated this bug to the dev team.
Open: Working On A Fix - Confirmed bug, determining the next steps.
Closed: Resolved
Closed: Working As Intended - The issue described is not a bug.
Confirmed Known Issues will be moved to their own subsection on this page, so players can quickly view the top bugs currently in the game.
We are excited to be able to use this section to streamline the bug report flow. Big thank you to the Community folks who helped Beta test this!
We have also recently populated the forum with tags. We want to encourage users to use these for both Bug Reports and Discussions so new players can find and join these posts!
One last thing, we will be renamed the 'App Feedback' section to 'Feature Requests.' This is to prevent any potential confusion that 'App Feedback' encompasses bug reporting.
Please let us know if you have any questions! I will be active in this thread to keep you all in the loop 🤗
Reply
Tagged: