2019 Reflection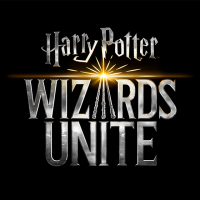 hpwulola
Posts: 1,293
Moderator ›
admin
As we count down the days until 2020, we wanted to recap the exciting things that we have been working on over the last year in Harry Potter: Wizards Unite and preview what's to come.
We know that getting answers as quickly as possible is important, so we've expanded the in-app support experience to make it easier to get in touch with our team about more topics, allowing you to get answers without having to leave the game.
Transparency is super important to us, and while we can't share everything, we're working on revising our strategy for communicating known issues and are excited to show you what we've been working on in 2020.
Speaking of transparency, we've introduced the three-strike policy from Pokémon GO into Harry Potter: Wizards Unite and have been working on a number of improvements to how we communicate policy violations and enforcement.
Building connections and sharing tips and strategies are super important, that's why we introduced the Community forums for Harry Potter: Wizards Unite. In the 6 months since they've been active, almost 20,000 players have joined the Community!
Finally, we want you to know that we appreciate our community of players so much and we're delighted to be here to support you. We're excited to continue to provide you with support in 2020 and beyond!
Reply
Tagged: