UK our own little fanfest/meet-up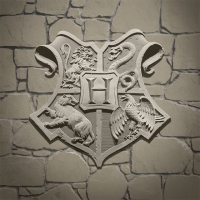 AuroraKadavra
Posts: 1,010
✭✭✭✭✭
Hi All,
So while i remember, cos ive just mentioned it to @OriginalCaruso and it reminded me...
A few of us chatted a while ago, and I was co-ordinating with @Imaginatio about meeting up at the Harry Potter Studios in London, then said- well it would be cool if we put a shout out to any uk players on the forum to join us, if they are free, and perhaps those of us who live a way aways from London could arrange to stayover & then it would be like our own little fanfest!
I know a few of the USA players are thinking/almost definitely visiting here next year so it would be a great opportunity to meet up with some of the veteran (and new!) forum members from there too. I don't want to tag them in case they aren't wanting their plans posted...but it would be great to plan for late spring/early summer I think?
So it would basically be, whoever wants to come meet up & do the studios tour one day- and we could arrange a fortress type thing for day 2 if people stay over. All the uk players getting together, having a great time & pottering!! That's the sort of thing that makes me 'proper chuffed butties' lol as i keep saying.
If anyone is up for this I'd be grateful if you could comment & if there are enough people to warrant it then I would gladly take the role of arranging accommodation for discount with groups, negotiating prices etc. I work with a lot of charities in my volunteering & organise events & exhibitions so im used to bargaining for reductions & freebies.
We could also discuss a plan for day 2 fortressing & perhaps design a challenge? Ive got access to lots of tech, design whatyamabobbies so could design sheets & whatever needed for our little fanfest.
I'll definitely be meeting up with some players there next year & can't wait!! Finally to be able to say hi & give a hug to the amazing people I've got to know on here 😀
So if anyone else is interested it would be great just to get an idea of how many people would be up for a good old jolly to London for some pottering & going to the Studios!! 😍
Reply