November Event: Help Iconic Legends from the Hogwarts Potions Classroom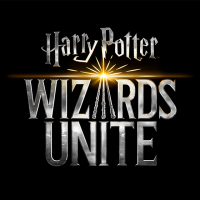 hpwulola
Posts: 971
Moderator ›
admin
Witches and wizards,
Get ready to grab a copy of Advanced Potion Making and brush up on your Potion-brewing skills. During this limited-time event you can help return heroic Legends of Hogwarts Foundables from the Potions Classroom Registry Page including Harry, Sirius, Snape and Hedwig. Copies of Advanced Potion Making can be unlocked from special event Portkey Portmanteaus, so keep a lookout on the Map. Make sure to also put your Potion-brewing skills to use by brewing Tonic for Trace Detection, which will help reveal even more Potions Classroom Foundables.
From Tuesday, November 26 at 11 a.m. PST to Monday, December 2 at 11 a.m. PST, be prepared for the following:
Increased sightings of Legends of Hogwarts: Potions Classroom Traces including Snape, Sirius, Hedwig and Harry
Tonic for Trace Detection will increase the chance of encountering Legends of Hogwarts: Potion Classroom Traces
Tonic for Trace detection will have Master Note effectiveness increased
Erumpent Horn Potion Ingredients will appear on the Map more frequently
Special 1 km event Portkey Portmanteaus will appear on the Map, which will transport you to a new environment, Professor Snape's Office
The Advanced Potion Making Foundable will have an increased chance of being collected from special event Portkeys
A free store bundle will be available in the Diagon Alley shop featuring a Silver Key and a Tonic for Trace Detection Potion
Share your achievements along the way using #WizardsUnite on social, and make sure to follow along on our official Facebook, Twitter, and Instagram channels for the latest updates. While you're at it, visit the Harry Potter: Wizards Unite community and discuss your plans with others!
-The Harry Potter: Wizards Unite team
Reply
Tagged: