5 Ways to Get the Most out of Social Gifting in Harry Potter: Wizards Unite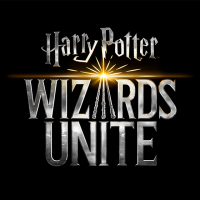 hpwulola
Posts: 1,050
Moderator ›
admin
We're super excited to introduce a new feature to Harry Potter: Wizards Unite—Social Gifting! Players can now pick up Gifts from Inns, Greenhouses, and Fortresses which contain Spell Energy, Ingredients, and Runestones, respectively. In addition, all Gifts include Wizarding XP and even may contain special bonuses! Here are 5 ways players can make the most of Social Gifting. 🎁
1. Make Lots of Friends!
The more friends you have, the more Gifts you can send and receive. Plus, now you can link your Wizards Unite account to Facebook and add friends on there. You can also head to the Friend Codes thread on the Community to find friends here!
2. Send and Open as many Gifts as Possible
Show your fellow Witches and Wizards your love by spoiling them with Gifts! Once you've made lots of friends, start sending them Gifts so they send you Gifts in return. 😉
Players can open up to 10 Gifts per day, and some Gifts grant extra Wizarding XP or include special bonus items, like Potions! Make sure to open as many Gifts as you can each day to maximize your chances of reaping rewards, and tell your friends to keep an eye out for bonus items.
3. Visit Lots of Locations
More locations = more Gifts! Players can collect up to 100 Gifts per day, but keep in mind that you can only store up to 30 Gifts. So walk around, stock up, and send Gifts to friends daily!
4. Be Strategic
Let your friends know when you're running low on Spell Energy or about to tackle a Wizarding Fortress, so they can send you a Gift that will help you out! Remember that Gifts are color-coded to represent what's inside:
🔮

Yellow Gift Boxes collected from Fortresses contain Runestones.

⚡️

Blue Gift Boxes collected from Inns contain Spell Energy.

🌿

Green Gift Boxes collected from Greenhouses contain Potion ingredients.
5. Show Off!
Make your friends jealous by collecting gifts from all the awesome places you visit! Friends receiving your gifts see pictures of the locations where you collected your gifts, so consider them virtual postcards that let you share your travels with other players.
I grabbed this Gift from the San Francisco Ferry Building earlier today. Players, we'd love to see the gifts you pick up. Share screenshots on this thread! Head to the new Gift subcategory in the forum to keep this discussion going or thank your fellow players for sending you Gifts! 🎁
Reply
Tagged: