Coming Soon: New Gifting Feature in Wizards Unite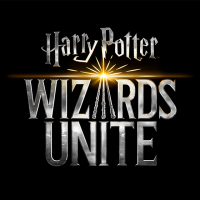 hpwulola
Posts: 875
Moderator ›
admin
edited November 2019
in Announcements
#1
latest comment 19 December, 2019, 08:18 am.
Want your Honeyduke's Chocolate Bar with a side serving of extra energy to share? Maybe you'd prefer a bonus Runestone with the spoils of your Fortress victory to treat your comrades? Or perhaps an extra harvest of ingredients from a Greenhouse to bestow on a fellow friend from the SOS Task Force?
The season of giving starts early in Harry Potter: Wizards Unite with the introduction of Gifting!
Coming soon, you'll have the chance to collect special Gift Boxes when you dine at Inns, pull potted plants in Greenhouses and complete Wizarding Challenges in Fortresses. You'll then be able to send and receive Gifts from friends through your Friend List or Ministry ID Page, all promptly delivered by Owl Post, no postage required.
Read on for more details below:
🎁Gift Boxes collected from different types of locations contain different rewards and are visually different to indicate what the Gift contains. In addition, all Gift Boxes will grant Wizarding XP and may have the chance of containing additional special items.
💙 Gift Spell Energy: Blue Gift Boxes collected from Inns will reward players with Spell Energy.
💛 Gift Runestones: Yellow Gift Boxes collected from Fortresses will reward players with Runestones.
💚 Gift Ingredients: Green Gift Boxes collected from Greenhouses will reward players with Potion ingredients.
🎁Gift Boxes collected at sponsored locations will reward Gifts that contain greater base rewards.
🎁Gifts are meant for giving, so while you can't open the Gifts you collect yourself, share them with your friends and they'll gladly return the favour. The boxes you collect will be stored in a new Gift inventory page and can only be sent to other players that you've added to your Friend List.
🎁Only one Gift can be sent to the same friend every 24 hours, and you can't send another Gift if the first is unopened. As gifting never goes out of style, all Gifts will never expire.
🎁You'll be able to store a maximum of 100 Gifts in your inventory and can open a maximum of 10 Gifts per day.
🎁Share your holiday travels by stocking up on Gifts and sending them to your friends. Both you and your receiving friend will be able to see the Point of Interest from where your Gift was collected.
-The Harry Potter: Wizards Unite team
Reply
Tagged: