Game Update: 2.7.0 Release Notes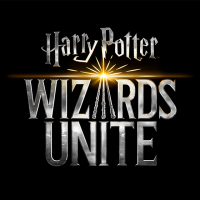 hpwulola
Posts: 949
Moderator ›
admin
edited November 2019
in Announcements
#1
latest comment 27 November, 2019, 10:48 pm.
Hey everyone! We've updated the game to app version 2.7.0!
It's almost Winter time in Harry Potter: Wizards Unite! We will celebrate the month of December with Hogwarts students in the Brilliant Event: Christmas Calamity! Plus, prepare for an exciting December Community Day as well as a bonus event! ❄️
New Features/Updates:
Gifting:
Players will be able to send and receive with their Wizards Unite friends! These gifts can contain Spell Energy, Runestones, or Ingredients! Stay tuned for more updates on this feature.
Photo Mode:
Players can now take AR Photos with the Self-Playing Harp. It's the perfect component to your Harry Potter themed dance parties!
General:
Players can link their Harry Potter: Wizards Unite account to Facebook and add Facebook friends who have also linked their accounts.
We have added purchase confirmation popups to the following: Rental Cauldrons, Out of Spell Energy, Out of Runestones (when at a Fortress), Vault Expansion
Bug Fixes:
Potions:
Android Only: Fixed an issue where players did not see a Potion added to their Queue when they start brewing from the Recipes screen.
Wizarding Challenges:
Fixed an issue where players were not able to re-enter a Wizarding Challenge if they are kicked out due to a connection issue.
General:
Fixed an issue with Download All Assets in the Settings section not giving a notification (red badge) when there are new assets to download. This will only be available to users Level 4 and up.
Known Issues:
Achievements:
Players may still see red dots on Achievements even if they have scrolled through the Achievements list.
Registry:
Foundables that are not from Encounters can sometimes have a high Seen number, even if they are not Seen in Encounters.
Foundables in Photo Mode may flip around when a player taps on the Foundable to reposition.
Gifting:
Tapping the Send Gift button more than once before the Gift is sent to a Friend will cause the game to freeze on a black screen. Restart the game to fix this issue.
Portkeys:
Players may still see a badge (red dot) on Portmanteaus even if they do not have Keys available to unlock them.
Denying Camera Permissions when a Portkey is ready to use will make the Use Now button unresponsive. Make sure to allow Camera Permissions before attempting to open a Portkey.
Potions:
Players may receive an error when they attempt to collect a brewed Potion
General:
Players will receive a Network Error if they go to change their Code Name but cancel on the second confirmation popup
Reply
Tagged: