Brilliant Event: Stronger United Week 1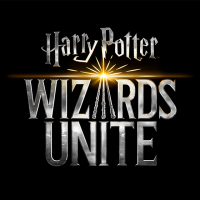 hpwulola
Posts: 949
Moderator ›
admin
edited November 2019
in Game Events
#1
latest comment 16 November, 2019, 06:28 pm.
Hi!
Hey everyone! Week 1 of the Brilliant Event: Stronger United will start Tuesday, November 12th at 11 AM PST. There will be six Brilliant Foundables you will be looking out for! Here is where to find them:
Brilliant Oddity Encounters: Brilliant Mad-Eye Moody and Tonks
Wizarding Challenge Reward using Brilliant Event Runestone: Gethsemane Prickle
Quest Rewards: Amelia Bones and Rufus Scrimgeour
Brilliant Portkey Rewards: Kingsley Shacklebolt
The Brilliant Portkeys for this event will have a new location! Let's see who can open one up and guess what it is first?! 🤔 Share a screenshot when you do! As a reminder, Portkeys collected during Week 1 will always give you Week 1 rewards.
Similar to the last event, we will be receiving a Bonus Assignment after the main tasks are completed! The last ones were quite challenging, best of luck to everyone!!Also, be sure to grab your free gift from Diagon Alley 🎁
Hope this helps you all prepare! Good luck 😀
Reply
Post edited by hpwulola on
Tagged: