Game Update: 2.6.0 Release Notes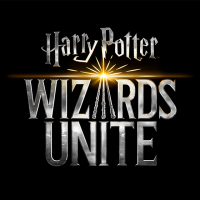 hpwulola
Posts: 876
Moderator ›
admin
edited December 2019
in Announcements
#1
latest comment 16 November, 2019, 02:43 am.
Hi everyone! There is a new update available for Harry Potter: Wizards Unite. Also, get ready for our next Brilliant Event: Stronger United! Stayed tuned for more details.
New Features
Potions:
Potions, like Estimulo and Wit-Sharpening, will now persist across Encounters and Wizarding Challenges. Any remaining spell cast effects will be available in subsequent Encounters.
Ministry ID Portrait:
Player's most recently saved Portrait will become the default image when they enter Portrait Editor. Now, you can check out new lenses, stickers, frames, and filters without having to capture a new Portrait.
Photo Mode:
Players can now take AR Photos with the Pixie Oddity! Share your fun photos on this post! @HPWURobert captured this fun picture outside of our office! Everyone, share your AR Pixie photos in the comments below.
Settings:
New Feature: Quest Alerts! You will now see an in-app message pop up whenever you complete a Daily Task, Achievement, or Special Assignment Task.
Bug Fixes:
Professions:
Fixed an issue where nodes on the Profession skill tree appeared badged when the player does not have enough Profession currency required to upgrade the node
Wizarding Challenges:
Fixed an issue where Foes appeared to receive Stamina or have negative Stamina after being attacked or defeated.
Aurors Only: Fixed an issue where Aurors did not receive Focus when they defeated a Foe with the Bat-Bogey Hex
General:
Android Only: Fixed an issue with players get stuck on the loading screen when trying to log into the game with a Google account, after creating a Niantic Kid's Account
Fixed an issue where players were unable to reach Level 60 and were stuck at 1 XP in Level 59
Fixed an issue where switching from AR to Park Mode during an Encounter caused the visuals to shake
Known Issues:
Encounters:
Players may experience a server error when returning 5 or more Traces in quick succession
Registry:
Foundables that are not from Trace Encounters can sometimes have a high 'Seen' number, even if they are not seen in Trace Encounters
Foundables in Photo Mode may flip around when a player taps to reposition the Foundable
Wizarding Challenges:
Players may not be able to re-enter a Wizarding Challenge if they are kicked out due to a connection issue.
Potions:
When a rental cauldron has expired, it may appear that you can still add Potions to the queue even though you cannot.
Reply
Post edited by hpwulola on
Tagged: