Why so easy? (halloween event)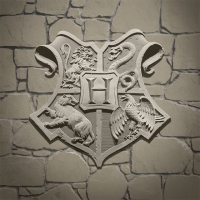 Turokrider
Posts: 9
✭✭
I love fighting in fortresses and try to play as high a chambers as I'm able to (between 2500-3500), so I was excited to hear about the halloween event being about fighting monsters in fortresses.
Once the event started I couldn't wait to play it. At start up, we even got a warning : the basilisk is really tough ! and I was like "O boy, this is gonna be fun !".
I opened my first chamber with a dark arts rune, immidiately getting the basilisk, woohoo. I used a green Elite potion (little did I know) and in my first attack I took half his health, **** ? 2 more attacks and he was dead. I lost maybe 10 points of my health...
Where is my battle ???? Why did I save up potions for this event? It's super easy and super boring, such a lost opportunity !
The graphics are absolute amazing and I would have loved to battle a basilisk to the limit, using potions and time-outs etc but no, just 3 spells and cya.
I finished the event in an hour, hardly loosing any energy (I'm a wizard). All I have to do is cast "Deterioration Hex" and they all dieibecause of their own attacks, I just have to wait !
To hopefully make it a bit harder, I played with 1 other account but that didn't help. Still super easy, the other didnt had to do anything except giving me his focus. I hexed the opponents and we just wait till its over.
Such a shame.
regards, a very disappointed fan :(
Reply