Preparing for the Halloween Event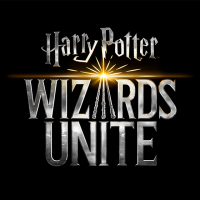 hpwulola
Posts: 876
Moderator ›
admin
Hey everyone,
It's almost time for our Halloween Event! I wanted to highlight a few event details in order to help us all strategize for this epic, 48-hour event! 🤩
This event will start on Wednesday, October 30 at 11 a.m. PDT and end on Friday, November 1 at 11 a.m. PDT. Please compare this to your local time to see when you can play. During this time, players will receive a Special Assignment with exclusive rewards. This assignment will only be available during the event, best of luck!
More exciting news: this event will be featuring a special Harrowing Halloween Chamber! I've seen a ton of you post questions regarding the logistics of the Chamber and hopefully, this post will answer all those questions. A Player needs to enter the Harrowing Halloween Chamber and use a Dark Arts Runestone in order to encounter Event Foes, including the Dark Witch, Dark Wizard, and Slytherin's Basilisk. 🐍If multiple players join the Chamber together, only one Player needs to use a Dark Arts Runestone to summon these Foes. However, if multiple players use Dark Arts Runestones, it is likely that more Event Foes will appear. Players, take caution and be sure to avoid eye contact with anything slithering in the dark ! 👀
There may be tasks in the Special Assignment that ask Players to defeat certain event Foes. If you are entering a Wizarding Challenge with multiple teammates, please note that the Player who defeats this Foe is the one who will get credit. Strategize accordingly! Another thing to note, Runes Chamber 4 and above in Sponsored Fortresses will grant Players bonus Spell Energy.
There will be a special store pack in Diagon Alley, be sure to claim yours! 🎁
⚡️Players in Brazil, we want to apologize for the error in the October Community Day scheduling. We will be sending impacted players a bonus store pack. Look out for this tomorrow!⚡️
Have a spectacular Halloween, everyone!
Reply
Tagged: