Lotta Love for Wizards Unite ❤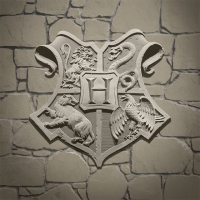 AuroraKadavra
Posts: 1,007
✭✭✭✭✭
I think this definitely falls under gameplay tips & tricks- because quite often, this game isn't just about the mechanics, it's about the other things too!
So i hope you don't mind @JulieJubz but I'm going to share the link to your thread from a while back to bring it back out.
In addition to the joy i think we all feel in seeing the Harry Potter Universe brought to like in the fantastic animations & gameplay of this game. There are the events, the call for a sense of community from the team & this month I think has been already the most amazing by far & we've plenty to go yet!!
So purely in the spirit of sharing how a game on a mobile phone can impact our lives- i want to say that I now get out more- esp now its getting colder- i usually hibernate for the winter! It's a positive focus when I need to escape reality, I laugh more, I've met some wonderful people who I feel are as friends now we've built up a rapport over these months.
I got my hubby & teen eventually to join with me, we walk in the parks, laugh when we get fluffy on a trace but the other 2 forgot to put one on! 😂 A friendly rivalry in who gained most xp or prestiged a page today. We immerse ourselves in the challenges & trials for a while- even the chat about that persistent red dot brings us together as comrades in arms- battling through til one day it may disappear! 😂 Weve busy lives, but WU has woven itself into the fabric of them.
The forum is perfect to help get our gameplay at its best & to just hear that others are having similar issues working things out is just what I needed as a first time gamer & not having a clue what i was doing!!
Heres the previous thread where people have shared how WU has influenced them if you would like to add anything-
https://community.harrypotterwizardsunite.com/en/discussion/2403/something-nice#latest
Reply