Fighting Forces Week Two Details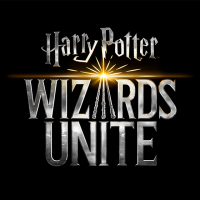 hpwulola
Posts: 876
Moderator ›
admin
Hey everyone! We have details about Week Two of the Fighting Forces Brilliant Event!
There will be six new Foundables on the Grimmauld Place Event Registry Page.
Here is where you can find them:
Brilliant Oddity Encounters: Brilliant Sirius Black
Wizarding Challenge Reward using Brilliant Event Runestone: Order of the Phoenix Photo
Quest Rewards: Troll Leg Umbrella Stand, Kreacher with Locket, and Phoenix Patronus
Brilliant Portkey Rewards: Portrait of Phineas Nigellus
In addition, the following Oddities will have an increased likelihood of appearing on the Map:
Death Eater
Azkaban Escapee
Pixie
Erkling
Also, for the first time ever, there will be a special Bonus Assignment for Witches and Wizards who bravely completely the initial task list! Raise your wand if you are up for the challenge!⚡️
During this event, there will be a 25% reduction in brewing times for all Estimulo Potions and the Healing Potions. This will be a great week to tackle difficult Wizarding Challenges since replenishing your Potions vault will be much quicker! As a reminder, Week One Portkeys will always give you the Week One rewards.
There also will be a free store pack in Diagon Alley, so be sure to grab that! 😁
Good luck everyone! Who else is going to pop a Tonic for Trace Detection as soon as the event hits? I know who I am hoping to run into! 🐶🐶🐶
Reply
Tagged: