October Community Day Tips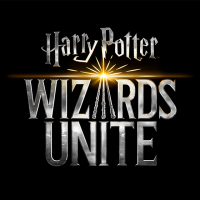 hpwulola
Posts: 874
Moderator ›
admin
Hi everyone! Our next Community Day is just around the corner and, as always, I thought it would be fun to gather together some tips to prepare us for the event. Reminder: this event will be Saturday, October 19th, 11am - 2pm during your local time. This is different from how Community Days were scheduled before, so please take note of this.
⚡️ First of all, players who wish to conserve data as they play, download all assets to your phone while connected to wi-fi. App update 2.5.0 just came out and this includes a lot of new assets ⚡️
To prep for the start of the event, try and have 6 Barrufio's Brain Elixirs and 6 Tonic for Trace Detections available to maximize gameplay and XP rewarded during the three hours. This Community Day will be brimming with Oddities, and these Oddities will give 3X Wizarding XP! Always be using a Brain Elixir and Tonic to truly make the most of this! PS: Looking for those rare Tonic for Trace Detection ingredients? Unlock any leftover 3km Brilliant Portkeys to find them!
On top of that, brew time for Barrufio's Brain Elixir has been reduced to 30 minutes AND Master Notes will be 50% more effective! Therefore, on top of having brewed potions ready to consume during the event, be sure to stock up on Leaping Toadstool, Frog Brain, Runespoor Eggs, and Powdered Dragon Claw and keep your Cauldron queue open. During this event, a speedy Potions master will be able to brew up to 12 Barrufio's Brain Elixirs and even more if they use the Rental Cauldron!
Now, back to our favorite topic: Oddities! This event, we will specifically be seeing an increase in Werewolves, Vampires, and Doxies. In addition, the Tonic for Trace Detection will bring players even more of these typically rare Oddities. For those of you working on the SOS task list researching Oddities with Constance Pickering, this day is perfect for you! Personally, I'm excited to tackle all those Werewolves!
Another great point that I was reminded of by our amazing Community members is that these events are always very fun if you play in a group. Check out our Community Map to find local players. Find a great group of Aurors, Magizoologists, and Professors and work together to defeat those high-level Fortress Chambers. During Community Day, some Werewolves, Vampires, and Doxies may leave you with a Dark Arts Runestone. Don't use these yet, you will want to save them up for our Halloween Event 🎃
As always, remember to be respectful to others and your surroundings! Take care when playing outside, be sure to bring your reusable water bottle and take rest when needed. Look out for your fellow Witches and Wizards 💜
PS: Thank you to the lovely Community members who have been sharing awesome tips about Community Day, shoutout to @NursePoppy, @Ginnungagap, and @kiheikid who started a great conversation about tips on another thread!
Reply
Tagged: