Game Update: 2.5.0 Release Notes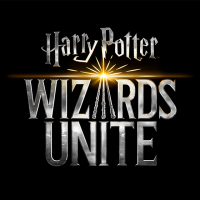 hpwulola
Posts: 875
Moderator ›
admin
edited October 2019
in Announcements
#1
latest comment 25 November, 2019, 04:01 pm.
Hi Everyone!
We have updated Harry Potter: Wizards Unite to app version 2.5.0. Here are the details.
Upcoming Events:
10/19: October Community Day ⚡️
10/22 - 10/29: Fighting Forces Brilliant Part 2 Event 😈
10/31: Halloween Event 🎃
Updates
New Wizarding Challenges Loading Experience ⏳️
We have added a new Chamber Lobby experience. When you join a Chamber with other players, you can now tap 'Ready' to let your teammates know that you are ready to join the fight! When all teammates have indicated that they are ready, the countdown clock will drop to zero and you will be let into the Chamber. While battling in a Chamber solo, players can fast forward the countdown clock by tapping 'Start' in the Chamber Lobby.
More Spell Energy at Greenhouses 🌱
Greenhouses will now always provide players with Spell Energy. We have also increased the amount of Spell Energy that Greenhouses can grant.
New Photo Mode experience 📷️
Players can now take AR photos with the Golden Snitch.
Better indication when Dawdle Draught prevents fleeing ✨
Dawdle Draught is used to prevent encounters from fleeing. Now, when an encounter attempts to flee while this Potion is active, a "departure denied" notification will pop up.
Ministry ID Portrait Item Organization 👑
Filters and Items representing different Hogwarts Houses will now be grouped together. Click on the Gryffindor filter to expand the menu and see filters for all four houses. Items rewarded from special events will also be grouped together.
Option to Download Smaller Asset File 📲
The option to 'Download Essential Assets' has been added to the settings menu. This is ideal for players who want to gain the benefits of preloading the assets but don't have the storage available on their devices for the full asset download. Choosing this option will download only a selected amount of game assets ahead of time; you will not download encounter data until you enter the encounter.
Etc 🔴
We have removed the persistent red dot notification from the "Download All Asset" section in Settings.
Bug Fixes
Registry Pages:
Fixed an issue where app freezes when Family rank levels up
Potions:
Fixed an issue with Potion Brewing Queue slots disappearing after collecting a Potion and immediately attempting to brew another Potion
Achievements:
Fixed an issue with the "Friends Listed 1: Have 1 Friend in Your Friends List" Achievement not appearing completed immediately after getting the Achievement
Ministry ID:
Fixed an issue with a player's Portrait becoming inverted when taking a photo in the Ministry ID
Known Issues
Wizarding Challenges
Players may not be able to re-enter a Wizarding Challenge if they are kicked out due to a connection issue.
Foes may appear to receive Stamina or have negative Stamina after being attacked or defeated.
Aurors do not receive Focus when they use the Bat-Bogey Hex to defeat a Foe.
Registry
Foundables that are not from Encounters can sometimes have a high Seen number, even if they are not Seen in Encounters
Foundables in Photo Mode may flip around when a player taps on the Foundable to reposition
General:
Player may receive an error if they attempt to add an emoji to their Codename or to their First/Last Name (Ministry ID Name)
Android Only: Players get stuck on loading screen when trying to log into the game with a Google account, after creating a Kid's Account
Reply
Post edited by hpwulola on
Tagged: