October Community Day Announcement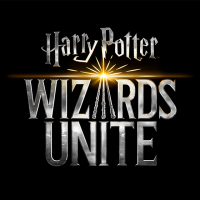 hpwulola
Posts: 876
Moderator ›
admin
Hi everyone,
Get ready to gather your friends and head out around your neighborhood to help contain the Calamity during this month's Harry Potter: Wizards Unite Community Day. This Community Day, we will be seeing ominous Oddities everywhere! Defeating these oddities will give us bonus Wizarding XP AND a chance to earn extra Dark Arts Runestones, which will come in handy at the end of this month 😈
For the duration of Community Day, you will receive the following bonuses:
Werewolf, Vampire, and Doxy Oddities will appear more often
3x Wizarding XP from all Oddities
Oddities have the chance to reward Dark Arts Runestones
Tonic for Trace Detection will only reveal Werewolf, Vampire, and Doxy Oddities
Baruffio's Brain Elixir brew time reduced to 30 minutes and Master Note effectiveness increased by 50%
A free store bundle will be available in the Diagon Alley shop featuring Tonic for Trace Detection, Spell Energy, and Potion Ingredients
Partner Inns grant increased Spell Energy
Important: This Community Day event will take place on Saturday, October 19 from 11 a.m. - 2 p.m. during your local time. Please note, this is different from the typical Community Day schedule.
I am so excited to battle all those Werewolves! If I remember correctly, @Overflow4487 holds the winning record for catching 24 Werewolves in one night. I think we may be able to beat that next Saturday 😁
Reply
Tagged: