Fighting Forces Brilliant Event Details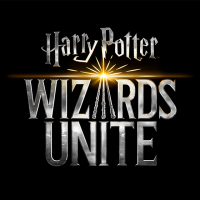 hpwulola
Posts: 1,296
Moderator ›
admin
edited October 2019
in Game Events
#1
latest comment 22 November, 2019, 10:31 pm.
Hey everyone! We have more details about the Fighting Forces Brilliant Event to share.
There will be six new Foundables on the Malfoy Manor Event Registry Page.
Here is where you can find them:
Brilliant Oddity Encounters: Brilliant Death Eater and Brilliant Azkaban Escapee
Wizarding Challenge Reward using Brilliant Event Runestone: Malfoy Family Crest
Quest Rewards: Death Eater Mask and Azkaban Prison Number
Portkey Rewards: Ollivander in Chains
In addition, the following Oddities will have an increased likelihood of appearing on the Map: 
Death Eater 
Azkaban Escapee
Pixie
Erkling
During this event, there will be a 25% reduction in brewing times for all Estimulo Potions and the Healing Potions. This will be a great week to tackle difficult Wizarding Challenges since replenishing your Potions vault will be much quicker! 
There also will be a free store pack in Diagon Alley 😁
I can't wait to play! Be sure to use your Tonic for Trace detection to increase your chances of seeing Oddities. Oddities in October, it has a nice ring to it!
Reply
Post edited by hpwulola on
Tagged: