My Vault Is Bigger Than Yours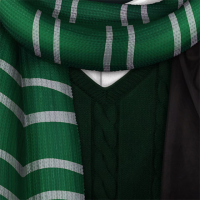 Acumen
Posts: 1,102
✭✭✭✭✭
Isn't it cool how we can earn enough gold just from daily tasks/treasure each month to purchase a vault extension package (or individual extensions of your choice) and some extra runestones? I also give myself an allowance of one pocket full of gold (+425) every two weeks.
At three months in since the game went live, I imagine my overall vault capacity is comparable to most players. Let's find out!
I haven't felt the need to expand my energy capacity beyond 200. I keep it topped off, and seldom fall below 100. During events, I hang out at spots with plenty of inns to keep my spell energy full as I go. Same with fortress runs.
I regularly increase the capacity on both potions and ingredients, and will probably continue to do. I already use a significant amount of potion each day on fortress challenges and high-threat confoundables, and I haven't even tried to take on the Dark chambers yet.
I'm not too worried about seeds and water. I may expand it a bit to hold more water for planting at multiple greenhouses, but it's not a priority.
What about you? How does vault capacity relate to your strategy?
Reply