September Community Day Tips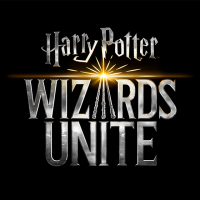 hpwulola
Posts: 950
Moderator ›
admin
edited October 2019
in Game Events
#1
latest comment 23 September, 2019, 07:00 am.
Hey everyone! Our next Community Day is just around the corner. Let's put together some tips on how to get the most out of this event 😄
One important thing to note: during this Community Day, the complimentary store pack will only be available during your three hour event window. For example, since I am playing in California, the gift will show up at 11AM on Saturday and if I do not collect it, it will disappear at 2PM. Therefore, if you are unable to play during the event, I encourage you to log on and redeem the free pack. If you are playing during the event, I would recommend redeeming the event pack towards the end of Community Day since gift items will be added to your vault even when you are at capacity 😉
Pre-community day, I plan on brewing a couple of Barrufio's Brain Elixirs. There will be an increased chance of running into high-threat foundables, such as Hermione's Time-Turner, and capturing these reward high XP. At the same time, I want to make sure that there is room in my Potions Vault. Brew time for Exstimulo potions is significantly reduced, especially with Master Notes, and I plan to make the most of this. If you use Master Notes while brewing, the brew times for Exstimulo potions will be as follows:
Exstimulo Potion: 2 hours → 30 minutes
Strong Exstimulo Potion: 4 hours → 1 hour
Potent Exstimulo Potion: 8 hours → 2 hours
These days, I have found Potent Exstimulo Potions to be extremely valuable during difficult Wizarding Challenges. I am definitely going to take advantage of the event's reduced brewing time for this potions!
The highlighted Foundable Family during this event is Mysterious Artefacts. Look out for High and Emergency Threat Foundables during this period. As I mentioned in another thread, the animation for Hermione's Time-Turner is hilarious!!
Last but certainly not least, this Community Day will feature Spell Energy on the map ⚡️⚡️⚡️I am so excited to see this!
Players - please share more tips on this thread! Have a fun and safe Community Day, everyone!
Reply
Post edited by hpwulola on
Tagged: