Green House yield bug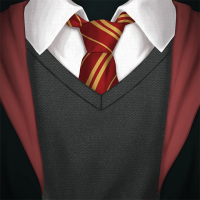 JulieJubz
Posts: 548
✭✭✭✭
Posted this in a different thread, but moving it here so everyone can contribute with their stories.
Original post:
Is there any way that green houses can give us the full yield all at once, instead of making us wait for the rest of it?
Today I planted two greenhouses worth of snowdrops - full yield in both of those (trust me, I know it was full yield, I was left with barely any energy after that 🤣). When I came back to get them, I only got 6 snowdrop out of one, which I usually don't mind, because I know to walk around, enter inns, give it a few minutes and wait for the rest to show up. But- after 15 minutes, nothing else showed up. And I had to go get the stuff from the other green house, so I left.
At the second greenhouse I got 8 things all at once, and then less than a minute later I got the 9th one. So I went back to the first green house to see if anything showed up, and still nothing. So I gave up.
for the most part I don't mind having to wait a little for the rest to drop... but it's more of a timing thing. I don't always have the time to wait and see if the rest would show up. Plus if bugs like this happen, then it just feels wasted to use the energy and the time and the real life energy, haha.
I know other players have also been complaining about this, so I thought it would be a good idea to add to it with what happened today :)
Reply
Tagged: