SOS Challenge: 3 Wizard Challenges with 3 teammates bugged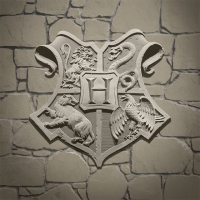 LionessMolly
Posts: 73
✭✭✭
edited September 2019
in SOS Assignments
#1
latest comment 20 September, 2019, 06:51 pm.
My husband and I have the SOS challenge that requires:
Defeat 30 foes in Wizarding Challenges
Complete 3 Wizarding Challenges with 3 Teammates
Defeat 10 Formidable Death Eater Foes in Wizarding Challenges
We both completed the 30 foes, no problem. We're sharing the Formidable Death Eaters, since we do our challenges together every day. But the 3 Wizarding Challenges had us stumped because we have no friends nearby who play... UNTIL our daughter asked to make an account on her phone. So we got her set up, got her through the tutorials, and set to challenges. The three of us did challenges in rooms 1, 2 and 3 since ourdaughter's account is so new. Hubs and I went into our SOS assignment pages to turn in and.... our counters both said 1 of 3 challenges completed. So we said "Let's do another one." and went into room 3 again, all three of us. We all fought, we all benefited XP wise, and afterwards hubs and I checked again, STILL 1 out of 3! So we tried one more time, all three of us fought again, and AGAIN 1 of 3 challenges completed. At this point our daughter was almost out of runestones so we had to stop until she levels her account a bit more. But WHAT THE HEX??? There were three of us in there for five challenges total, there's NO reason why we're both still at 1 of 3! I need answers.
Reply
Tagged: