Post-Day of the Dragon Details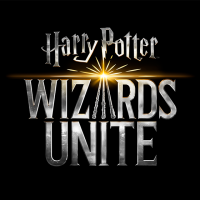 HPWUcasey
Posts: 102
admin
Hi there,
We want to thank everyone that played Day of the Dragon and made it a great success, we hope you enjoyed it!
Here are some post-Day of the Dragon details:
Your regional Dragon will continue to appear on the Map as an Oddity. For a clue on when Dragons will appear on the Map, check out the Weather in-app!
Regional Dragons are as follows:

Oceania: Antipodean Opaleye
Asia, the Middle East and India: Chinese Fireball
Americas and Greenland: Peruvian Vipertooth
Europe and Africa: Common Welsh Green

The Hogwarts Founders portraits will also continue to appear on the Map as Encounters. These are now core content for Harry Potter: Wizards Unite!
The Portrait of the Wild Boar can be found as a reward in Wizarding Challenges.
Enjoy!
Reply
Tagged: