Dragon Day Details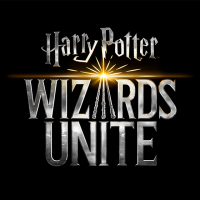 hpwulola
Posts: 876
Moderator ›
admin
edited September 2019
in Community Day
#1
latest comment 11 September, 2019, 06:41 am.
Hi Everyone!
We have details regarding Dragon Day this weekend!!
Dragons will be live for 3 hours during these regional times:
Asia-Pacific: September 7, from 1:00 P.M. to 4:00 P.M. AEST (UTC +10)
Europe, the Middle East, Africa and India: September 7, from 10:00 A.M. to 1:00 P.M. UTC
Americas and Greenland: September 7, from 11:00 A.M. to 2:00 P.M. PDT (UTC -7)
The Dragons available in the regions are as follow:
Oceania: Chinese Fireball and Antipodean Opaleye
Asia, the Middle East and India: Antipodean Opaleye and Chinese Fireball
Americas and Greenland: Chinese Fireball and Peruvian Vipertooth
Europe and Africa: Chinese Fireball and Common Welsh Green
There will also be a free store bundle in Diagon Alley! This bundle will include 10 Scrolls, 5 Spellbooks, and 25 Spell Energy.
Also, the Foundables in Moving Staircases II will begin to appear on the Map!
Enjoy! And be sure to share screenshots of your Dragon battles!
Reply
Post edited by hpwulola on
Tagged: