Impossible Spell Books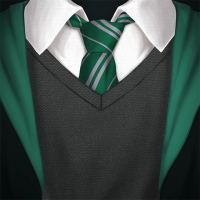 Killercatlady
Posts: 3
✭✭
I recently commented on a discussion post about spell books, however, I think it needs addressed until it gets fixed. I am currently ranked 26 in the Challenges Registry, yet still only receive 2 books for moving up to the next rank.
There should be an easier way to receive spell books so that I'm not stuck in moving up in my profession. I'm currently in need of 14 spell books to complete a single lesson and it's near impossible to do so.
There are multiple ways to fix this issue
Give out more spell books as you move up the rank in Challenges.
Give a few spell books when you move up a level.
Give one spell book for completing 1 or 3 or 5 wizarding challenges.
You should be able to buy spell books if you need to in order to move up in your profession. (The only things you cannot buy in Diagon Alley are spell books, restricted books, and scrolls. I understand not selling restricted books and scrolls, but you should be able to buy spell books with gold if nothing else.)
Either way this needs to change so that people can actually complete a lesson in their profession.
Reply