Know Before You Go ~ Harry Potter: Wizards Unite Fan Festival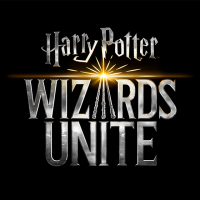 hpwulola
Posts: 874
Moderator ›
admin
Hi everyone! This weekend marks the first-ever Harry Potter: Wizards Unite Fan Festival!! To prepare for the event, we've put together a list of things to know to help everyone have a great experience!
Before You Arrive:
Accio Update! Ensure that you have the newest version of the Harry Potter: Wizards Unite app for the best experience for your weekend at White River State Park.
Plan ahead and prepare:
Packing list: Pack a refillable water bottle and take advantage of convenient water refilling stations (Aguamenti charm not required). Choose reusable bags or totes for your supplies and souvenir items to help eliminate plastic bag waste. For more details on allowed and prohibited items, please see here.
Reduce data Consumption: For the best in-app event experience, download all the game assets before arriving on-site. In the settings menu, tap the "Download All Assets" option. We recommend doing this the day before the event.
International Attendees: If you currently have a non-US cell phone carrier, please ensure you have made arrangements with your wireless carrier to enable international cellular data connectivity during your visit to the United States. Many carriers disable international data roaming by default. Your carrier may charge additional fees for this service.
For the best possible gameplay experience at the Harry Potter: Wizards Unite Fan Festival, we recommend international attendees purchase SIM cards with coverage provided by AT&T, Sprint, T-Mobile, Verizon, or other US cell phone carriers. While your non-US carrier may be able to provide international data roaming in the US, the speed and reliability of service may be degraded compared to the service provided by US cell phone carriers.
Directions to the Event:
You don't need to cast Point Me to find your way! For directions to the event, please see here.
Take a look at the Event Map here for entrances overview, public transportation and in-park navigation.
Make sure you head directly to the entrance mentioned on your in-app ticket.
Checking In:
Early Access: 9:00 AM – 7:00 PM
General Admission: 11:00 AM – 7:00 PM
No physical tickets will be distributed for this event. To begin your Harry Potter: Wizards Unite Fan Festival experience, please head over to the entrance assigned to you at White River State Park (noted on your in-app ticket). You will be checked in automatically at the time and date your ticket is valid for.
What to Look Forward to:
Discover Dragons
Be amongst the first players to encounter all-new, fire breathing Oddities… dragons! Harry Potter: Wizards Unite Fan Festival attendees will have the opportunity to encounter all of them in a single location. After the event, the Calamity will only manifest these dragons in their respective regions around the world.
Explore!
Make sure to explore the whole park to discover all the elements from the game that have been brought to life. Feel like you've taken a Sleeping Draught? Relax at a themed lounge alongside your fellow witches & wizards. Whew.
Win Prizes
We are excited to have a variety of prizes for attendees to earn! Make sure to study up – your Harry Potter: Wizards Unite knowledge will certainly be put to the test.
Merchandise
Harry Potter: Wizards Unite Fan Festival will have a merchandise booth! Check your map for details.
Please note: only debit & credit cards are accepted.
Hours of operation: 9:00am - 7:00pm or as long as inventory lasts.
Group Photo
Stick around after the event ends for a large group photo to commemorate the day! Group photos will take place at 7:15pm.
Take time to explore the city!
Check out a Pacers Bikeshare and follow the Cultural Trail to see some of Indy's cool niche neighborhoods like Mass Ave or Fountain Square.
Follow this Gamer's Guide to Indy to check off some of the city's most unique spots like the new 16-Bit Bar + Arcade or Kingmakers Board Game Parlour.
While Indy is extremely bikeable or walkable, you can also use the new Red Line Rapid Transit system.
Social Media
Join the conversation on social! Use #WizardsUnite and tag @HPWizardsUnite on social media throughout the weekend. Also, feel free to update on whereabouts, exchange tips, or share fun photos here on the Community!
If you have any questions regarding the event, please visit the FAQs page for more information.
Thanks again, and we look forward to seeing you in Indianapolis!
PS: Micah and I will be working the Helpdesk on Day 1 of the event! Come by and say hello :)
Reply
Tagged: