Red Dot is Back!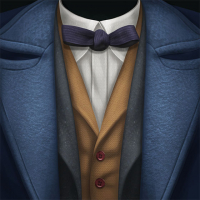 ZookiTabooki
Posts: 365
✭✭✭✭
This time Profession is the culprit. And I thought my permadot woes were behind me. Bug report submitted in-game, curious if I'm the only one. This happened late last night, pretended I didn't see it and went to bed. Oh, and the red dot does not appear anywhere else in the skill tree, except where shown in the following image;
https://drive.google.com/open?id=1wzdnJnzhGhYzV1z49JLuE_gvGeBiEgw3
I'm using an IPhone 8. All assets downloaded, rebooted phone too. Still there. My wife's IPhone XR does not have this issue.
Reply