Red Spell Books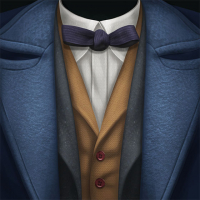 ZookiTabooki
Posts: 637
✭✭✭✭✭
Acquiring these rare and elusive books are no doubt one of the biggest challenges in Wizard's Unite. It almost seems like the green restricted section books are easier to get as you only need to wait for an event to get access. The red spell books require an effective game plan if you want to acquire them on a regular, consistent basis and here is how I handle this challenge.
Be Prepared
I have two different types of Fortress sessions and all my sessions take around 30 minutes to complete. My daily sessions consist of burning low level runestones on low level chambers in an effort to acquire certain fragments I need to complete specific frames. I do this by matching the appropriate colour runestone with the corresponding fragment family. These sessions keep my energy consumption and potion usage to a minimum as I take the time to build a stock for my red spell book sessions.
My red spell book fortress sessions also take about a half hour to complete. When I am done I consistently acquire 2-4 spell books with only 4 or 5 chamber battles per session. The key is your runestones.
I use no. 4 and 5 runestones exclusively for these specific red book fortress sessions. These runestones give you the greatest amount of challenge XP per battle and will allow you to rank up a great deal faster than using lower level runestones. If you enter a chamber equivalent to your profession grade with a no. 4 or 5 runestone, you will rank up at least once, sometimes twice with only 4 or 5 chamber battles and all in about 30 minutes, no matter what challenge rank you may hold.
Although you will be tempted to tackle higher level chambers because you can, your ability to manage your potions and energy per session will depend on the supply you showed up with. If you have the resources a la potions, time, energy and appropriate runestones then all power to ya, go to town. But if you're like me, I have one red spell book fortress session per week consistently as I take the time to build a dozen strong and potent exstimulo, a half dozen invigorating, and a handful of wit-sharpening potions to help me deal with my adversaries; never mind acquiring the right runestones.
That's why being prepared, my favourite Boy Scout motto is crucial for effectively and consistently accessing these special spell books. The cost for one of my red spell book sessions is about 150-185 energy.
Reply