Justify Energy Reg and other suggestions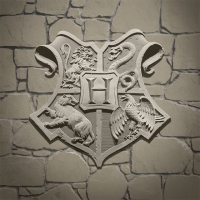 venocrix
Posts: 4
✭
edited August 14
in App Feedback
#1
latest comment 16 August, 2019, 02:02 pm.
Before I start:
I did not read the entire feedback section, but I believe that even, when all of what I propose was already said by someone else, it can only help when more people give feedback regarding this issue.
-------------
I know that energy is probably the most frustrating topic in the whole game because of multiple reasons.
The cap of 75 is way too low, you consume energy even when you are fighting, you consume energy when you miss to trace the figure for a spell, you get left with nothing (not even exp) when the foundable disappears and for the high consumption rate there are not nearly enough ways of replenishing energy.
I read that many other players want that energy recovers over time and I see that in Pokemon Go the equivalent to energy are pokeballs which don't appear out of nowhere. Yet, to maybe justify the regeneration over time you could give players a tent to rest in which the player needs to setup themselves or the character automatically sets up after some time. The concept of inns is to rest there, so why not rest in a tent?
Another possibility could be to spawn energy like potion ingredients. We already can harvest them in greenhouses, so why not place them on the map in amounts similar to the ingredients.
Next I would like that the capacity for energy is increased by default. 75 is way too low since you burn through it so quickly since you use it almost everywhere except when brewing potions and opening portmanteaus. Also the price of 150 Gold for measly 10 additional capacity is just not worth it. Similar for the storage but I only want to talk about energy here.
Last but not least: it is terribly frustrating to run out of energy when trying to capture a foundable and not being able to complete it after already using plenty of energy on it.
If you could add a few of these changes you would make the game more enjoyable for your players and will earn more out of it in the long run since you could earn yourselves more loyal players who enjoy your game and enjoy spending time and probably money on it.
Reply