Game Design Issue: Event Items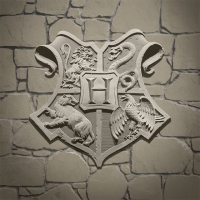 Khromag
Posts: 3
✭✭
Note that event items are given out to players right up to the moment the event officially ends. As things stand right now, the value of those event portkeys and eveng runestones is greatly diminished as of that moment compared to normal items. This is because, once the event ends, the event foundable item portion of the rewards become totally meaningless and are of no value whatsoever to the player.
We should really have some reasonable options regarding these items.
Here are three possible solutions:
A) Allow players to delete/discard the event items(s) and receive some significant compensation for doing so, A base exchange rate of 10 wizard coins for each item that is converted is an appropriate bonus for participating in the event.
A portkey which he had a key applied should be worth more. I.E. 10 coins plus the store cost of a single silver key. If the portkey has been unlocked, there should be an additional bonus applied equal to one coin per kilometer.
Runestones value should be 10 multiplied by the level of the event runestone. I.E. lvl 1 = 10, lvl 2 = 20, lvl 3 = 30, etc.
or
B) The items should be able to be converted into normal versions of those items. This is especially true if we have started unlocking a portkey - as a purchased silver key may have been involved - so changing it to a normal portkey with just as much completion and with the key applied is the only fair way to handle this situation.
or
C) in my thinking, the best alternative for dealing with any remaining event portkeys and runestones is to have the event achievement screens and systems continue to be active for a time, remaining visible and in-place for 3-7 days after the event is 'over' and those items stop spawning or being given out.
This would allow players a limited window of time to gain the benefit from event items they received (portkeys and runestones) because the items could still be used to complete related event tasks and be rewarded for achieving event levels and completing the sticker pages.
Whichever solution is implimented, something needs to be done to resolve this issue.
The way that events end currently - leaving players with depreciated items - seems like such a sloppy and thoughtless game design flaw.
Reply